Breville One Touch Tea Maker Review | Breville BTM800XL Review
Are you a tea lover? How would you love to use Breville BTM800XL One Touch Tea Maker in infusing your tea? You must also know about the different times and temperatures for different types of tea leaves, right?
Well, this is indeed a very healthy and tasty beverage, and that must be why you love to drink it.
You are probably hesitant about buying a tea maker in this price range, even if you'd rather have your own tea ceremony every day and every time you want to enjoy a cup of your hot drink. Well, we cannot blame you.
That is why I wrote this Breville One Touch Tea Maker review to make it easier for you to make a purchase decision.
But, with the Breville Tea Maker BTM800XL, you cannot blame us for recommending this too. This is a great piece of equipment every tea lover should certainly have.
Breville BTM800XL is a lot more than just a good tea kettle.
Breville BTM800XL One-Touch Tea MakerCheck Price
Breville BTM800XL Features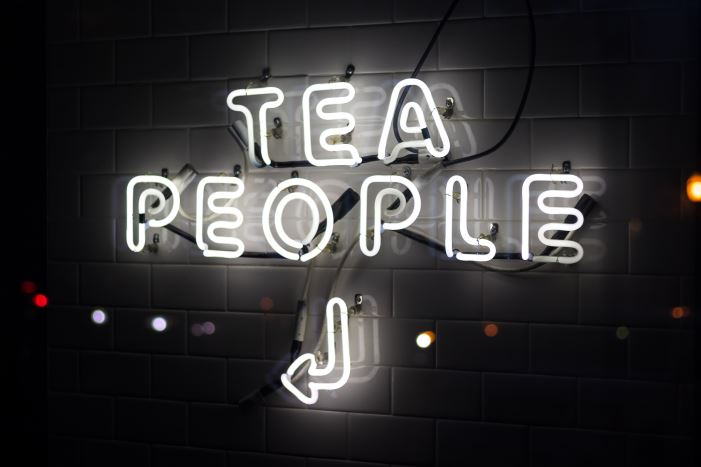 If you are looking forward to a hot cup of tea each day, how about getting a Breville One-Touch kettle that will help you achieve the right tea infusion?
This is a great gadget that makes preparing your favorite drink as simple as pressing couple of buttons.
I know you know that each type of tea has a different temperature range and time. Black, white, oolong, and green tea have different brewing conditions so it is important that you get an appliance that will do the job.
The Breville tea maker is programmable for different tea types to achieve the right temperatures and brew times that make the taste perfect. If your tea does not have the right settings, you might not get the aroma and taste you expect.
Durable And Easy To Clean Glass Kettle
Not only is the maker reliable in making the right infusions, it is also made of durable materials. The German-made Schott glass kettle is very durable and will withstand your brewing demands.
It is also stain-resistant so that you get less trouble in cleaning up.You can also set the timer so that you can wake up after an afternoon nap and find a kettle of aromatic and soothing tea ready.
Auto Start
You will find that the auto start feature is very much convenient. You can even set the time for the tea brewing to start automatically. It also supports setting a time before you start brewing.
This makes the brewer a perfect device to get up to for a strong cup of tea in the morning.
Customizable Brew Time
I am impressed with its brew timer feature. It helps you brew your tea with just the intensity you want it to be made with. Often, tea making may come to over-burning the tender green leaves or the black ones. Here, the tea basket and temperature setting option makes the experience convenient.
Customizable Brew Temperature
You can also set the temperature according to your need. Tea making is an art and so temperature has a role to play here. You can simply change your desired settings with the buttons beside the LCD screen.
This made my tea brewing experience very easy since the clockwork is set.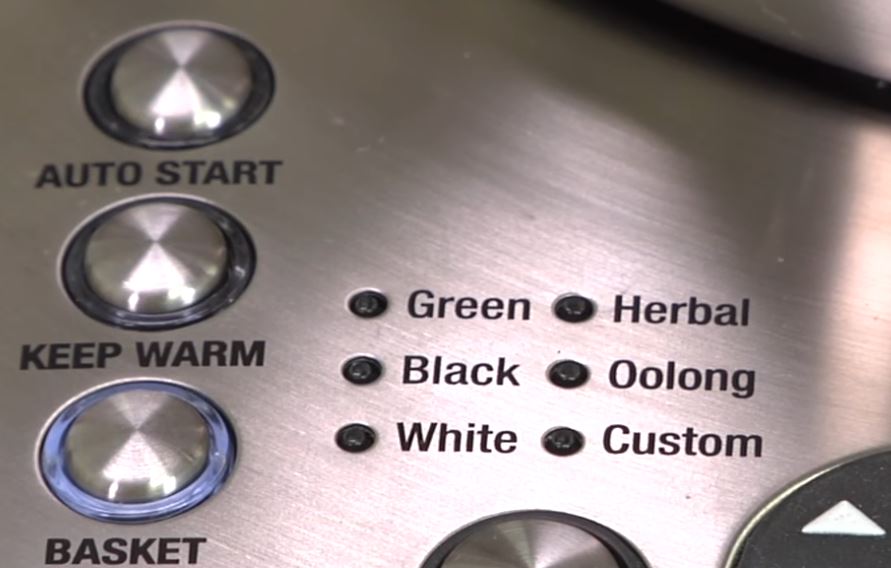 Tea Basket Cycle – Auto Lowers and Lifts
The Breville BTM800XL features an intelligent tea basket that comes with a plastic cover on one side. The tea basket swirls up and down making sure your tea is brewed at the right temperature.
Therefore, there is no chance of getting tea burned or over-brewed. The plastic might be a concern but it is BPA free so there are no harmful chemicals in it.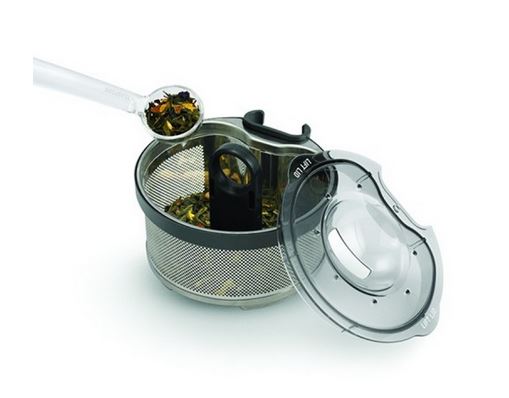 Keep Warm feature
Your tea is done the brewing. You cannot have it just then so you may leave it in this electric kettle.
I found it very convenient since the 60 minutes keep warm feature helps to keep the tea warm for you for an extra hour. But, this feature only activates when the water is 120 degrees Fahrenheit or above.
Time Since Brew
The 'Time Since Brew' feature is an addition to the whole keep warm feature. The LCD timer shows you how long it has been since brewing has been completed.
It also regulates the automatic keep warm feature. This lets you know exactly how fresh your tea is.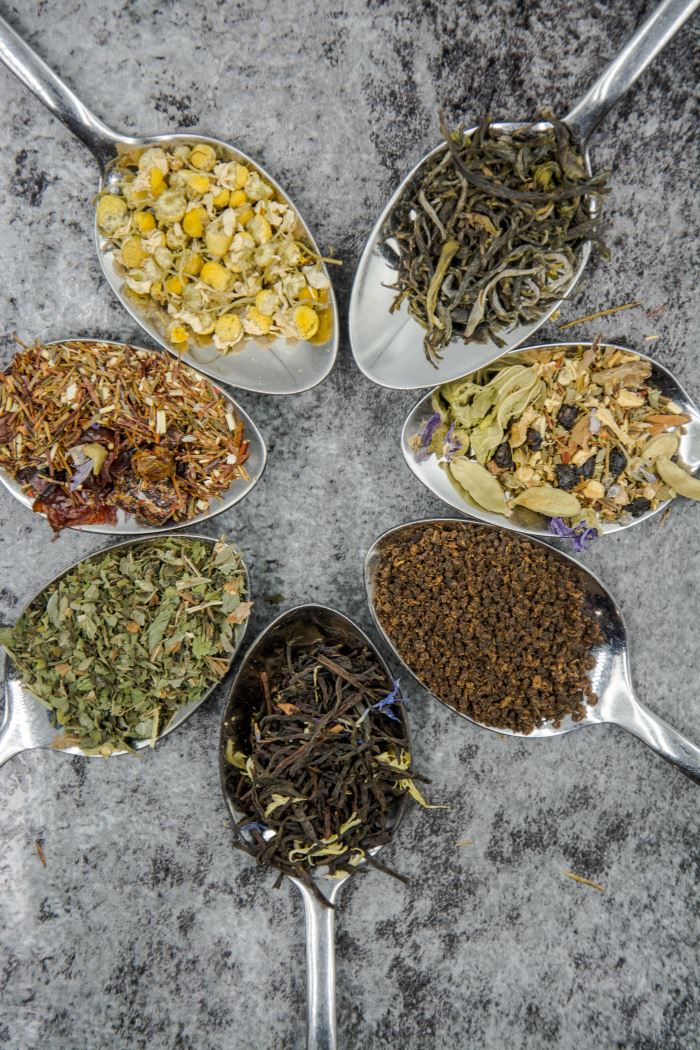 Breville Tea Maker Specifications
Max capacity water
51oz  / 1.5L
Max capacity tea
41oz / 1.2L
Material vessel
Glass
Material base
Stainless steel
Dimensions
10.7″ x 6″ x 11″
LCD display shows
– set water temperature (Fahrenheit or
Celsius),
– brew time (minutes and seconds)
– set Auto-Start time
Tea type settings
– green
– black
– white
– herbal
– oolong
– custom
Tea strength settings
– strong
– medium
– mild
– custom
Power cord length
40 inches
Power
1500 Watts
Voltage
110-120 Volts
Warranty
1 Year Limited
Comparisons
I am working on a comparison of Breville BTM800XL vs Cuisinart TEA-100 and Teavana PerfecTea tea makers.
Another brand offering accessories for making tea is Bredemeijer. I am looking into their most popular products Bredemeijer Cosy Manto teapot and Bredemeijer Bella Ronde Double Walled teapot.
Stay tuned!
Breville Tea Maker Customer Reviews
For a long time, there has been a crying call for a durable yet effective kitchen tool.
The Breville BTM800XL One-Touch Tea Maker answers that call and gives more than anyone had ever expected. Deemed the easiest tea maker of all time, customers have showered this product with praises of all kinds.
As the name would imply, it is easy to use, and all that is required is for the user to put in the right ingredients and voila, an easy cup of delicious beverage! Year-long users have repeatedly pointed out how this high-tech kettle has stood against the test of time and continues to be in perfect shape even after four years of use and counting.
The variety of settings allows the user to control the type of tea one would get, as well as an easy cleaning system, which only requires a little vinegar solution to eliminate the leftovers.
One flaw that does arise through the extended usage of the Breville Tea Maker BTM800XL, is the rubber seal being worn down after a long time. The plastic covering might undergo pressure as well and crack, but the overall structure should still remain intact if used carefully.
All in all, for a long-time investment, this is an amazing product to consider despite a relatively steep price.
Pros and Cons
This electric kettle has some features that you might find unique. Such as starting from the customizable brewing time and temperature to a dedicated clock to know when to start brewing.
One unique point is that when the keep warm is turned on, the heat doesn't affect the flavor of the tea. This ought to be kept in mind.
There are times when you do not want to brew or have a cup of tea but you have set the brewer on. Simply take the glass jug from the power base and the brewing cancels as a precautionary measure.
Although this electric kettle might seem like a tea brewing masterpiece to you, even this one has its own share of flaws. The plastic elements do not melt in contact with hot water but Breville has given no absolute guarantee that it doesn't release harmful components.
Nevertheless, setting the brewing length and temperature is extremely convenient. But, the brew temperature cannot be set once it starts brewing.
Frequently Asked Questions
My glass carafe broke. Where can I order the replacement jug for Breville BTM800XL?
It is not publicly available for purchase, but you should get in touch with Breville consumer services. Please send an email to [email protected] or call 1.866.BREVILLE (1.866.273.8455). They will offer you a solution.
Can I use the Breville BTM800XL in my car?
No, you can not. It requires 110 Volts. But there are 12-volt kettles for cars  that can be used on the go.
Conclusion
All in all, the Breville One-Touch Tea Maker is one of the grandest things out there for tea brewing. The best part is, you pay for what you get. This means, getting a good cup of Rosie Lee every time you want.
Its unique tea brewing features make brewing easy and careful, resulting in a fine cup of tea.