Hey there, fellow home cooks! Today, I'm excited to share with you a comprehensive Microwave Oven Guide, perfect for anyone looking to learn more about these versatile kitchen appliances.
Whether you're a seasoned pro or a microwave newbie, this microwave guide will help you understand the different types of microwave ovens available, what features to look for, and even some tips on how to use them effectively in your everyday cooking.
Now, let me share a bit about my personal experience with microwave ovens. I must admit, I used to think of microwaves as just an appliance for reheating leftovers or making a quick bag of popcorn. But over the years, I've come to appreciate just how handy and versatile they can be in the kitchen. From defrosting meats to steaming vegetables and even baking, my microwave has truly become an indispensable tool in my culinary adventures.
So, without further ado, let's dive into the world of microwave ovens and explore what makes them such an essential piece of equipment in any home kitchen.
I hope this guide will help you make the most of your microwave, and perhaps even discover some new cooking techniques along the way!
Types of Microwave Ovens
As we embark on this microwave oven exploration, it's important to know that not all microwaves are created equal.
There are several types of microwave ovens, each with its pros, cons, unique and less unique features and benefits. So, let's take a closer look at the four main types you'll come across while shopping for your next microwave.
Countertop Microwaves
The most common type, and probably the one you're most familiar with, is the countertop microwave (TOSHIBA EM131A5C-BS shown above).
These microwaves are designed to sit on your kitchen counter, making them easy to install and move if needed. They come in various sizes and wattages, so you can find one that perfectly fits your cooking needs and available counter space.
In my experience, countertop microwaves are the go-to choice for most people due to their affordability and convenience.
Over-the-Range Microwaves
Over-the-range microwaves are designed to be installed above your stovetop, doubling as both a microwave and a vent hood (BLACK+DECKER EM044KB19 shown above).
These models are great for saving counter space and keeping your kitchen looking streamlined. However, they do require professional installation and can be more expensive than countertop models.
I recommend over-the-range microwaves for those who want a sleek, integrated look in their kitchen and don't mind the extra cost.
Built-In Microwaves
Built-in microwaves are similar to over-the-range models in that they are designed to be integrated into your kitchen cabinetry.
These microwaves can be installed into a wall or a cabinet and offer a seamless look, but they also require professional installation. Some brands offer trim kits for the installation of countertop models in a cabinet.
While built-in microwaves can be more expensive and less flexible than other options, they're an excellent choice for those who value a cohesive kitchen design.
Drawer-Style Microwaves
Finally, we have drawer-style microwaves (Sharp KB-6524PS shown in the image above), which are installed under the counter and pulled out like a drawer.
These models are perfect for those with limited counter space or who prefer a discreet, minimalist look.
While drawer-style microwaves can be quite pricey and may not offer the same range of features as other types, their unique design and ease of access make them an appealing option for some home cooks.
Each type of microwave oven has its own set of advantages, so it's crucial to consider your kitchen layout, design preferences, and cooking needs before making a decision. No matter which type you choose, I'm confident you'll find a microwave that makes your life in the kitchen easier and more enjoyable!
Microwave Oven Features to Look For
Now that we've covered the different types of microwave ovens, let's dive into the key features you should consider when choosing the perfect microwave for your kitchen.
From size and wattage to advanced technologies, these features can make all the difference in how well your microwave performs and meets your cooking needs.
Size and Capacity
First and foremost, you'll want to consider the size and capacity of your microwave. Think about the available space in your kitchen and the size of dishes you'll typically be using. For me, a microwave with a capacity of around 1.2 to 1.6 cubic feet is ideal, as it's large enough to fit most of my dishes while still fitting comfortably on my counter.
Wattage and Power
The wattage of your microwave determines how quickly and evenly it can cook your food. Generally speaking, higher wattage means faster cooking times and more even results. I recommend choosing a microwave with at least 900 to 1,200 watts of power to ensure that it can handle a variety of cooking tasks with ease.
Preset Cooking Options
Many microwaves come with preset cooking options, which can be a real time-saver for busy home cooks like me. These presets automatically adjust the cooking time and power level for specific foods, such as popcorn, potatoes, or frozen vegetables. While not essential, I find these preset options to be a convenient and helpful feature in my daily cooking routine.
Inverter Technology
Inverter technology is a more advanced feature found in some microwaves, and it's something I personally love. Traditional microwaves cycle between full power and no power to achieve lower power levels, which can lead to uneven cooking. Inverter technology, on the other hand, allows for precise and consistent power levels throughout the cooking process. This means more even cooking results and the ability to properly cook delicate foods, like fish or custards.
Convection Cooking
Lastly, some microwaves offer convection cooking capabilities, which combine microwave and traditional oven cooking methods. A convection microwave uses a fan to circulate hot air, resulting in more even cooking and browning. I've found that this feature is particularly useful for baking and roasting, as it allows me to achieve results similar to those from a conventional oven in a fraction of the time.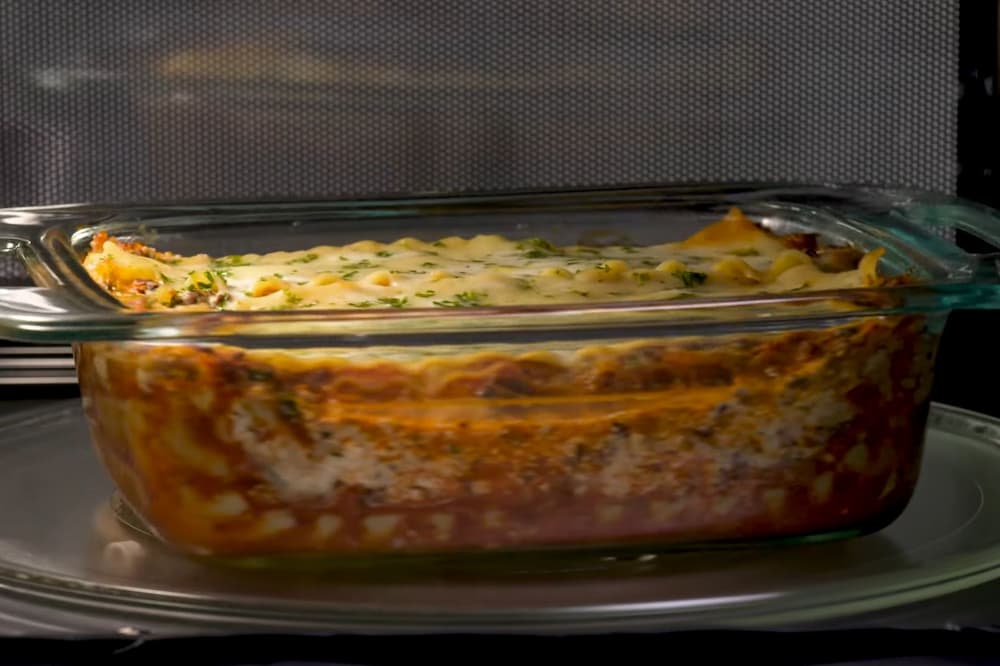 Top Microwave Brands and Models
With so many microwaves on the market, choosing the right one can be overwhelming. To help you narrow down your options, I'd like to share some of my personal favorites and discuss popular brands and their features. I'll also highlight a few budget-friendly options for those who want a reliable microwave without breaking the bank.
My Personal Favorites
One of my all-time favorite microwaves is the Panasonic NN-SN966S. This countertop microwave offers 1,250 watts of power, inverter technology, and a spacious 2.2 cubic feet capacity. I love its consistent performance and the wide range of preset options, which make it a versatile choice for various cooking tasks.
Another top pick of mine is the Breville Combi Wave 3 in 1, which combines microwave, convection, and air frying capabilities. Its versatility and sleek design make it an ideal choice for those who want a multipurpose appliance that can handle a variety of cooking techniques.
Popular Microwave Brands and Their Features
Some other popular microwave brands worth considering include:
GE: Known for their reliable and durable appliances, GE offers a range of microwaves in various sizes and styles. Many of their models come with preset cooking options, and some even offer convection cooking capabilities.
Samsung: Offering a mix of innovative features and stylish designs, Samsung's microwaves are popular among home cooks. Their models often include features like sensor cooking, which adjusts cooking times based on the moisture levels in your food, and a ceramic enamel interior that makes cleaning a breeze.
LG: LG microwaves are known for their sleek designs and smart features, like their EasyClean interiors, which make cleaning simple and quick. Some of their models even come with Smart Inverter technology for more precise cooking results.
Budget-Friendly Microwave Options
If you're on a tight budget, there are still plenty of great microwaves available that won't break the bank. The Toshiba EM925A5A-BS is an affordable countertop option that offers 900 watts of power, a compact 0.9 cubic feet capacity, and a variety of preset cooking options. It's a great choice for those with limited counter space or who just need a simple, reliable microwave.
Another budget-friendly option is the Farberware Classic FMO11AHTBKD. This microwave comes with 1,000 watts of power, 1.1 cubic feet capacity, and 10 power levels for versatile cooking. It's a solid choice for anyone looking for a straightforward, no-frills microwave that gets the job done.
Remember, the best microwave for your kitchen will depend on your specific needs, preferences, and budget. By considering these top brands and models, along with the features that are most important to you, you're sure to find the perfect microwave to elevate your cooking game.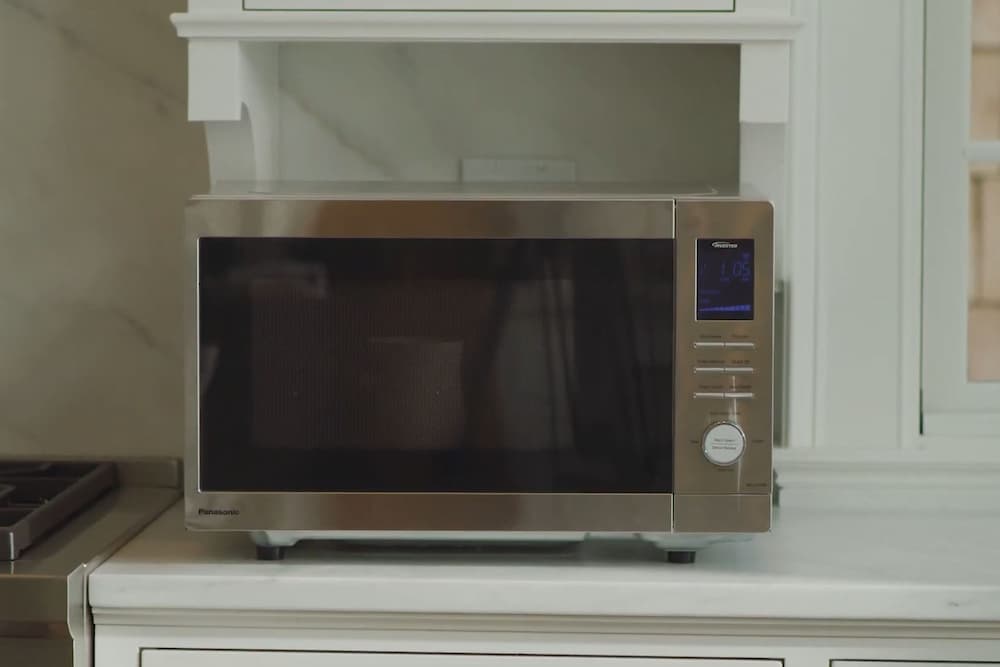 Conclusion
In this Microwave Oven Guide, we've covered the essentials of choosing the perfect microwave for your kitchen. To recap, we discussed the different types of microwaves, including countertop, over-the-range, built-in, and drawer-style models. We also explored key features to look for, such as size, wattage, preset cooking options, inverter technology, and convection cooking capabilities. Lastly, we highlighted some popular brands and models, along with a few budget-friendly options.
Ultimately, the best microwave for you will depend on your individual needs, preferences, and kitchen setup. By keeping these factors in mind, you're sure to find a microwave that not only makes cooking more convenient but also helps you create delicious meals for yourself and your loved ones.
Now, I'd love to hear from you! Share your own microwave experiences and preferences in the comments section below. Which features do you find most important, and what are your go-to microwave brands or models? Let's continue the conversation and learn from each other's insights and experiences. Happy cooking!