Jamie Oliver Philips HomeCooker With Cutting Tower Review
Many food processor brands have introduced revolutionary kitchen and cooking products that have proven to be very helpful, especially for those who spend a lot of time in the kitchen.
If you love cooking, the new Philips HomeCooker will prove to be an item you would not want to miss.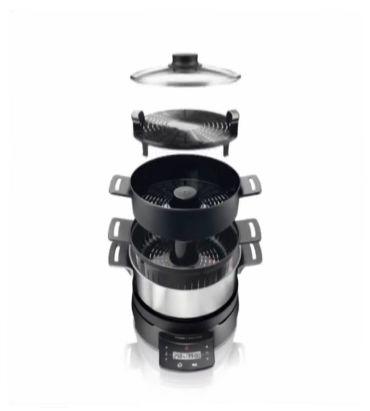 For many people, cooking at home is an activity that is a lot of fun.
However, many people did not want to cook because they found the task exhausting and, most of the time, frustrating.
The frustration often comes from not achieving the desired outcome, such as with regard to the quality of food.
Since the Philips HomeCooker is just new in the market, only a few people have used it, and fewer have actually tried it in their kitchen.
It has a multitude of features and functions that will surely be useful to anyone who cooks.
This cooker has been endorsed by Jamie Oliver.
Philips HomeCooker Features
Multiple Cooking Functions
One of the best things about the Philips Home Cooker is that it offers multiple cooking functions. It is perfect for people who may not have the luxury of time. Still, it can prepare food for the family and loved ones—this way, they do not need to go for the inexpensive food processor.
Aside from the main heated cooking pot, this product also comes with a stirrer in the middle, allowing you to cook and stir simultaneously. Besides, it can also serve as a warmer to help keep your food at its best, even if it is left for hours inside the cooker.
The Philips Home Cooker does more than just cooking. It will be a trusted friend as it can help you in other things that need to be done when cooking, such as chopping, frying, sautéing, and steaming. It can replace your best inexpensive food processor.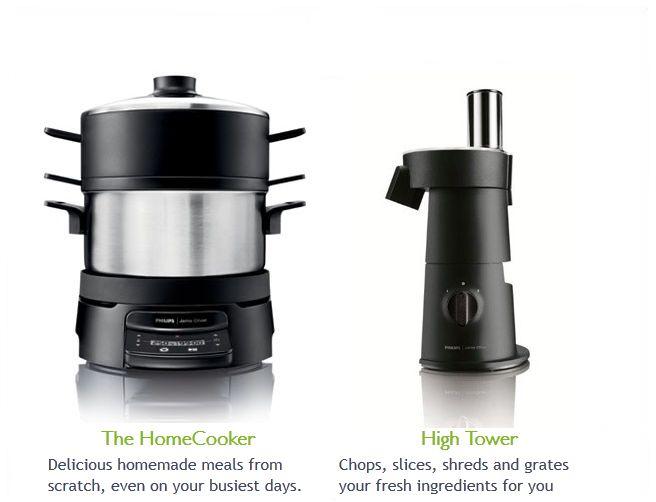 Unique Stirring Arm
The Philips Home Cooker comes with a stirring arm that is placed at the center. This is equipped with innovative AutoStir Technology. It seems like you are cooking with a friend who does the stirring, when in fact, it is the cooker that actually does the automatic stirring.
Minimal Required Supervision
It is also a good thing that the Philips HomeCooker is designed so that it requires minimal supervision, making it perfect for busy people. For instance, the cooker automatically turns off when the meal being prepared is already done. It will also give you an assurance that the food will not be burned or overcooked.
Also, the QuickSet Timer will prove to be helpful. You no longer have to worry if you have to do other chores while you are even cooking. Just set the timer and proceed with all the other things that need to be done.
Multiple Cooking Options
The Home Cooker comes in a complete package. It has a steaming basket, pasta insert, and tray, which means that the cooker can be useful in cooking different kinds of food you want to prepare.
Recipe Book
To add, aside from the cooking accessories that are included, it also comes with a free recipe book. This means that you can quickly become a gourmet chef by merely following the cooking instructions in the cookbook. For sure, everyone will be amazed by the food that you will be preparing.
Easy Cleaning
Many people are often worried about keeping their cooker clean all the time to keep it at its best quality. Philips HomeCooker is very easy to clean. Some of its components are also safe to be placed in the dishwasher.
Related Articles