How To Bake An Apple Pie In Toaster Oven – Quick And Easy Recipe With Homemade Crust
Pies are one of the staple dishes that you can find on any occasion or celebration. Though it may be a common sight during parties, special attention is given to cooking.
There is a wide range of choices in pies. You may opt for the traditional recipe, banoffee pie, or unconventional aloo pie (the favorite choice in Trinidad and Tobago).
You may even make a pie from bacon and egg, best eaten during breakfast. You may choose to have your tart in sweet or savory flavor, depending on your preference and the ingredients you put into it. You can mix the ingredients manually or use a food processor.
Whatever way you may choose to have your dessert, make sure it will taste great so everyone can enjoy and dig into it. Always remember to select the best ingredients to complement your baking.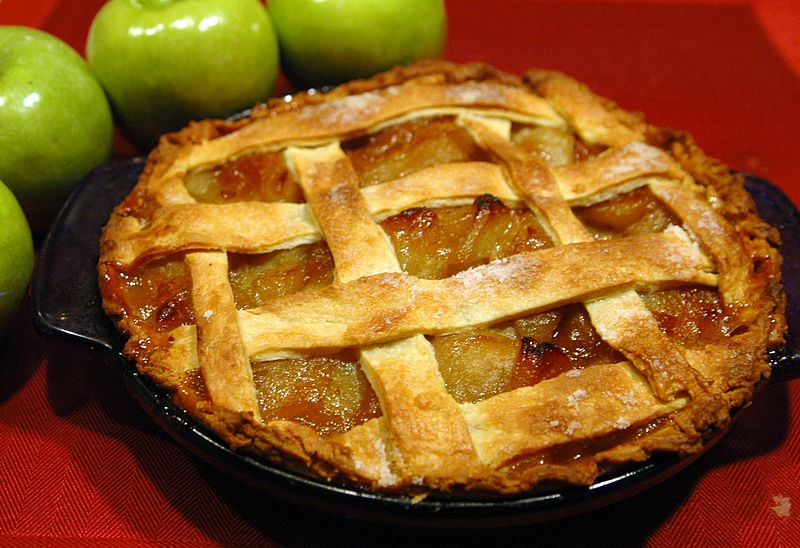 Styles of Apple Pies
Apple pie, one of the world's most recognized desserts, is straightforward. Of course, the taste will also depend on the ingredients you use and how fresh they are. How you proceed in baking affects its flavor, as well.
It can be baked in various styles. If you are on the traditional side, you may prefer baking an American-style dessert. For anything else, you can choose between the Dutch style and the Swedish style.
Now, let's take a look at how this most loved dessert can be made. Remember that the recipe below is just a suggestion for cooking the meal, but should you choose (or even invent or create your own) another method, that would be great too!
Ingredients
Base
Components you will need for your pie:
2 cups all-purpose flour
1 teaspoon salt
¾ cup shortening
4 tablespoons cold water
Filling
For the best part, the filling, you will need:
7 cups thinly sliced peeled baking apples
1 cup sugar
¼ cup all-purpose flour
1 teaspoon ground cinnamon
¼ teaspoon ground nutmeg
2 tablespoons or 4 pats of butter (or margarine)
1 egg yolk
1 tablespoon water
a sprinkle of chili powder if you are feeling adventurous
Baking Directions
In a bowl, mix flour and salt; cut in shortening. Slowly put in cold water, one tablespoon at a time, tossing gently with a fork until the dough is formed a ball. Leave and let it chill for half an hour.
After letting it sit for 30 minutes, you now have to roll the chilled dough in 10 inches circle. It is very advisable to roll the dough on a floured surface, e.g., a large cutting board (this will prevent the dough from sticking to the surface). Place the rolled dough into a 9-inch pan.
In a bowl, combine apple and lemon juice. In a separate bowl, throw in sugar, flour, cinnamon, salt, and nutmeg. Mix this with the apple and lemon juice. After combining all the products, pour into crust; dot with butter.
Roll out the remaining pastry to fit the top of the pie. Cut off any excess. Place over filling, then seal and flute edges.
Combine egg yolk and water, and beat them. Use this to brush over the pastry.
Heat up your best toaster oven. Bake at 425 degrees F for 15 minutes. Then reduce the heat to 350 degrees.
Bake for 40-45 minutes or more, or until the crust has a gold color and the filling is bubbly.
Share and enjoy!
Related Articles