VitaMix 5200 | Professional Series 200 | CIA | TNC Variable Speed Countertop Blender Review
If you are a person who loves a fresh fruit smoothie every morning, some nutty desserts after lunch, and mashed potatoes at dinner, then you should read my Vitamix 5200 review to find out why this is the right blender for your kitchen.
Making just about anything from shakes to grinding grains and nuts, Vita Mix 5200 is more than just a blender.
Scroll down to the comparisons chapter to learn what the deal is with these different product names!
When you have this appliance, you can prepare the meals and dishes you used to buy.
If Vitamix 5200 is out of stock, you can consider these alternatives:
Is Vitamix 5200 discontinued?
No, the Vitamix 5200 is not discontinued but it is becoming more and more difficult to find.
Vitamix 5200 Features
The Vitamix 5200 is one of the models in the Vitamix Legacy series. This blender is an older design, given that it first came into the market in 2007.
The 5200 blender is quite durable and is of high quality. That is why it is still around up to now. It is popular among professional chefs even if many more models have been released after it.
Here are the most popular features of the Vitamix 5200 blender.
Variable Speed Control
The blender has dials for 10 different speeds, and it allows you to easily adjust them, which means it can be used by everyone, from the young to the old. This means that you can get the perfect results while blending because it gives you total control over the speed at which food can be blended. There is also another dial on the switch.
You are free to rotate the dial and change speeds at any point in the blending process. Heavy-duty processes such as manufacturing ice cream and breaking the ice do well with the high mode dials.
Large Batches
With this blender, you'll get four package options: the standard package, Deluxe package, compact package, and super package.
The blender Vitamix 5200 standard package has a container that is 64-ounce and a regular tamper. This enables you to blend medium to large batches of food.
Hot Soup
One of the questions people ask when contemplating buying this blender is whether they can prepare the soup. Yes, you can make soup with this appliance, and the best part is that you don't have to spend hours doing it, as has been the case when using stovetops.
The Vitamix blender has sharp blades that work at such a fast speed that it can heat up cold ingredients and make them extremely hot in only 6 minutes.
Some users admit that they can make hot soup with this appliance in 3 minutes. The high speeds at which this kitchen appliance operates enable it to cause intense friction heat, and this is what you need to make hot soup.
Hardened Stainless-Steel Blades
This appliance comes with 4 high-quality blades that are made of stainless steel. The Vitamix blender blades are excellent at cutting and blending.
You can be sure that any food that goes in it will be blended regardless of how hard it is.
If you have the 32 oz container, then you can also add a dry blade. The dry blade works better when you need to grind the coffee, mill four, or knead the dough.
The wet blade is excellent when you are handling soup or frozen desserts, and it can also grind, mill, or knead, similar to the dry blade.
Self-Cleaning
One of the things that users love about this blender is the fact that it can clean itself. All you need to do is put some warm water and dish soap in it and set it on turbo speed for about 30 to 60 seconds.
The vortex will wash and rinse the inside of the blender (blades and sides), and you will just come in with a towel or a dry piece of cloth for wiping.
Most of the time, you can simply rinse the blender with hot water.
7-year full warranty
It is hard to get a product that comes with a warrant of more than five years, but this is the case with the Vitamix 5200 blender. The manufacturers of this appliance trust it to work effectively daily for a long time, and that's why they provide a 7-year warranty on it.
This means that if something happens to break, your money will not have gone down the drain because you can get another.
The 7-year warranty can be extended to 10 years if you pay a small fee. Therefore, it's a win for you. Either way, you look at it. Some users have reported using the Vitamix 5200 about four to five times daily for several years. It is still in good condition.
Makes Great Smoothies
This should be part of your health plan when you lose weight. Yes, it totally deserves to be on your countertop and be the one to prepare all the low-carb drinks you need.
Toss in the fruits and vegetables you want to be blended. When this machine's done, you'll have the drink to shed those pounds.
Whether you want a strawberry smoothie or a spinach juice mixed with your favorite fruit, this is where you have to put those ingredients in.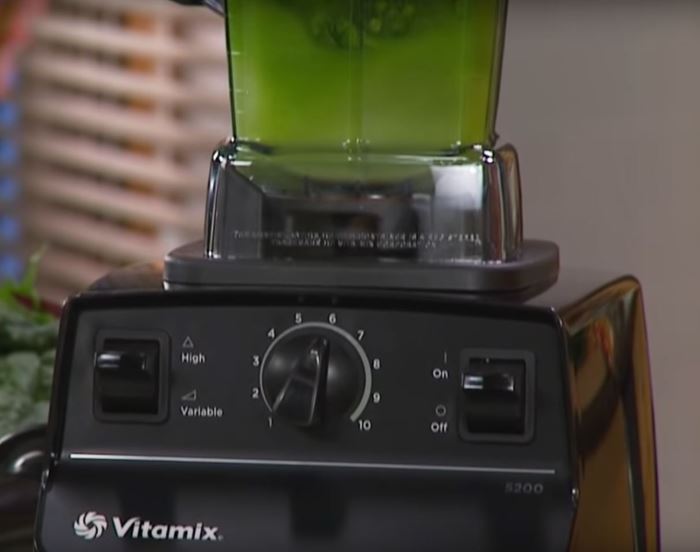 Powerful
The loud roar of this blender makes you think of the power it can deliver. If you want high-performance blending, the 5200 is is the machine you have to buy. It might cost you more when compared to other blenders, but I assure you that this is the only thing you need.
When your family has decided to settle on a new kind of diet, you might need the right equipment for that, and I must say, no other machine would handle anything from soft fruits to hard nuts.
Universal
Keep your family on a healthy green diet with this VitaMix blender. You can make smooth soups and even nut butter with this machine. That is why I have recommended this model for preparing hot drinks like bulletproof coffee.
The durable blade allows for cutting, grinding, and blending of all your ingredients. Not only that, all your smoothies, frozen desserts, and steaming soups will be done consistently every time you use this machine.
Box Contents
There are several packages available.
You will get the motor base, Getting Started guide, DVD, and classic tamper with all packages. The included container is what sets different packages apart.
Standard Package
The Standard Classic 64-ounce container is included.
Super Package
The 32oz dry grains container is included in addition to the Standard Classic 64-ounce container.
Deluxe Package
You will get 3 containers – Classic 64oz, 32oz grains, and Classic 32oz containers and bonuses like cutting boards and a spatula set.
Compact Package
A compact 48oz container is included, so you will get Vitamix 5200 with the compact container.
Specifications
Available colors:
Black
Brushed Stainless
Red
Platinum
White
More coming soon!
Vitamix 5200 Reviews From Users
To prove the real worth of a tabletop blender, the Vitamix 5200 appears with a host of features that has grabbed the attention of the loyal customers of this brand.
Fruits, vegetables, soups, and everything else can be processed using this appliance. Still, some slight lack of balance in the machine's design may induce worries after sales.
The Vitamix 5200 has an overwhelming number of highly positive reviews. All purchasers agree that the price point, though on the higher end of the spectrum, is well worth the amount of use you will get out of this product. The quality of the Vita-mix 5200 is genuinely reflected in what it gives you back in return.
Customers have mentioned that the unit doesn't ever require added water to work, like other blenders they've used. The 5200 works perfectly on its own because its motor is strong enough.
The durability of this product is also often mentioned in users' reviews. Many have been using it for nearly a decade, and many have used it for over a decade, without any signs of trouble. This is yet another reason the appliance has been recommended as an investment by many.
The 5200 is loved by people of all walks. According to several users, the blender makes incredible smoothies instantly. Soups are creamy with no chunks in sight, nut butter is delicious. Many vegan users have discovered that they can't imagine living without this everyday staple of theirs.
Assembly and ease of use are also often commented on by buyers. The Vita-Mix 5200 hasn't given them any issues in this regard, and to top it all off, it is also straightforward to use. There is nothing that customers have thrown at this machine that it hasn't been able to handle, with fantastic results every use.
You can read a lot more Vitamix 5200 reviews on Amazon.com.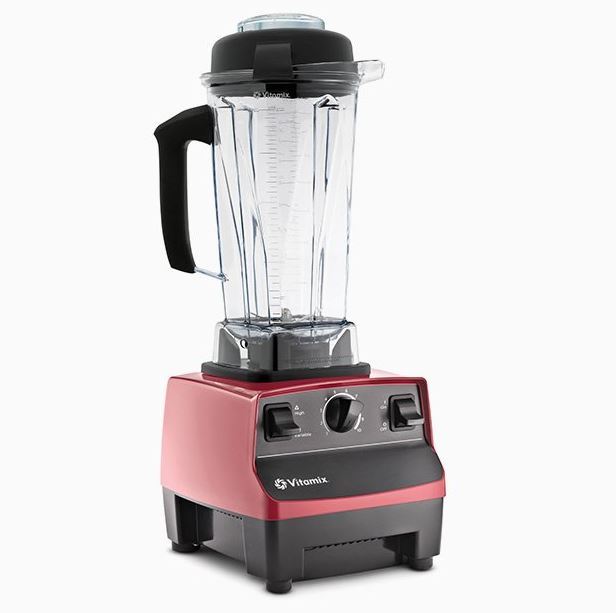 Vitamix 5200 Pros and Cons
The Vitamix 5200 blender comes with benefits and drawbacks.
Pros
It is versatile
There are various things you can do with this appliance. You can make frozen cocktails and then turn around and use your blender to prepare soup the next instance. Most buyers like it because it is flexible.
It blends everything flawlessly
One of the praises that the blender has received from users is its ability to blend everything flawlessly.
It doesn't matter if the food you put in is hard because the Vitamix will crush it well. You will not see any pulp or chunks of food in your smoothie.
You can include carrots, frozen dessert, ice, strawberry seeds, coffee, avocado seeds, ginger root, and any hard food and get a perfectly blended smoothie.
It is easy to clean
The fact that the appliance has a self-cleaning function means that you don't have much to do when it comes to keeping it clean.
Your job is to pour some hot/warm water into the blender when you are done using it. You can also add soap and then turn it on and let it do its magic.
It is durable and reliable
You have probably bought a blender that required replacement after a short while. This does not happen with the Vitamix 5200. This kitchen appliance is built to withstand daily use for an extended period, and that's why it has a warranty of 7 years.
Some users have reported using it several times a day for years, and it still works the same way it did when they bought it.
It is easy to use
With this blender, you don't have to struggle to operate it because all you need to do is connect the container to the base, put in whatever you want to blend, cover it with the lid, and switch on the blender.
Once it starts operating, you can add some water to the ingredients.
Cons
Does not fit under the kitchen cabinet
The appliance is big and does not fit on the counter if you have an upper cabinet. Therefore, you have to keep it somewhere else or choose another type of blender if you have limited space available.
It is loud
Some users say that the blender makes a loud noise when it is running. However, this is mostly when you switch it to higher speeds.
The base that covers the socket has a rubber pad that works to minimize the noise.
It is costly
Some people are discouraged from buying the 5200 blender because they can't afford it.
Vitamix 5200 Comparisons
I am working on the comparisons of this excellent blender. Below you can see some of the upcoming comparisons.
The point is that Vitamix created 11 variations of 5200 so that different retailers could have different Vitamix models and would not compete for one against another.
Vitamix Total Nutrition Center and Aspire
These are 5200 models for sale in Canada, Australia, and Europe.
Vitamix Total Nutrition Center – the 5200 Standard package with Classic 64-ounce container.
Vitamix Aspire – the 5200 Compact package with Compact 48oz container. It is also sometimes sold on TV by the Shopping Chanel.
Vitamix Pro 200 vs 5200
Vitamix Professional Series 200 (Vitamix Professional Series 200 11 speed blender black) and Vitamix 5200 blenders are identical.
What sets them apart is the label and different manuals and cookbooks that are included.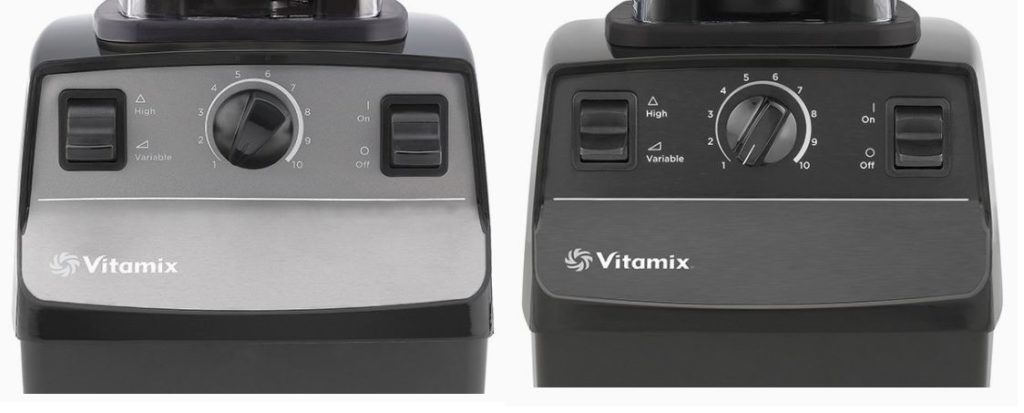 Professional Series 200
Professional Series 200
with Compact Container
Professional Series 200 Deluxe
Motor
2HP
Colors
Black
Containers
64oz Soft Grip
48oz
64oz Soft Grip
Tamper
Classic
Mini
Classic
Getting Started
Guide
No
DVD
Yes
Recipe Book
Create
Accessories
No
22oz flip-top
beverage bottle
Warranty
7 years
If you are wondering what you will get with Vitamix Professional Series 200 Deluxe blender – it is the same old Vitamix 5200 with a 22oz flip-top
beverage bottle in addition to Pro 200 series DVD and Create recipe book.
Vitamix 5200 vs CIA Professional Series
– Vitamix CIA Professional Series Onyx Black (Model 1709)
– Vitamix CIA Professional Series Platinum (Model 1363)
– Vitamix CIA Professional Series Brushed Stainless (Model 1364)
– Vitamix CIA Professional Series Ruby Red (Model 1365)
Vitamix 5200 vs Creations GC | Creations II | Creations Gallery

Creations GC
Vitamix Creations GC (Galaxy Class) is the 5200 model for sale through QVC.
It is available in Black, Slate, Red, Turquoise, White, Ocean Blue, and Lemon Grass green.
It features a more robust 2.25 HP motor and comes with all 5200 accessories plus 101 Drink Recipe Book.
Another difference is a shorter 5-year warranty.
Creations GC
Creations II
Creations Gallery
Motor
2HP
Colors
Black, Slate,
Red, Turquoise, White,
Ocean Blue,
Lemon Grass
Black,
Cobalt Blue,
Red, Slate
Black Diamond, Glacial Blue,
Champagne Quartz, Garnet Red,
Glowing Amber, Pearl Gray,
Platinum Silver, Sapphire Blue
Containers
48oz or 64oz Soft Grip
48oz or 64oz Soft Grip
64oz Soft Grip
Tamper
Mini or Classic
Mini or Classic
Classic
Getting Started
Guide
No
DVD
Yes
Recipe Book
101 Drink
Creations Cookbook
Creations Cookbook,
Skinny Smoothies
recipe book
Accessories
No
Spill-proof plastic
thermos
22oz flip-top
smoothie bottle
Warranty
5 years
Vitamix Creations II
Vitamix Creations II is another QVC model available with Classic 64oz or Compact 48oz jug. Instead of the drink recipes book, it has the Creations cookbook.
Creations Gallery
This is the third QVC variation of 5200. It includes the 5200 Standard package plus Creations Cookbook, Let's Get Started DVD, 22-ounce flip-top smoothie bottle, and Skinny Smoothies recipe book with 365 recipes. The available colors are Black Diamond, Champagne Quartz, Glacial Blue, Garnet Red, Glowing Amber, Pearl Gray, Platinum Silver, and Sapphire Blue.
TurboBlend VS
This again is the 5200 model with  Live Fresh Recipes book, including raw, vegan, and vegetarian recipes. Another extra item is a 100% help filtration bag used for straining whole juices and nut milk.
Vitamix 5200 vs 5300
Since writing this review, the manufacturer has launched the successor of 5200, the new 5300 model.
I am still working on comparing these two blenders (and comparing them to other new models). Still, I can already tell that the 5300 is very similar to the more expensive G-Series 7500.
Vitamix 5200 vs 7500
Coming soon!
Vitamix 5200 vs 750
Coming soon!
Vitamix 5200 vs Ascent A2300
Coming soon!
Vitamix 5200 vs Ascent A3500
Coming soon!
Older Models?
If you want to know how Vitamix 5200 compares with older models like Explorian E310/E320, 1709, Pro 200/300, or 6300 -, please let me know!
What About The Price?
This might be quite in the expensive range. Still, the benefits and durability you get when you use this blender is more than what you actually paid for.
You will find out that with the Vita Mix 5200 blender, your family's nutrition will be more effective. Everyone will be eating healthier and losing weight in no time.
If you are looking for a way to save on the purchase, check out Amazon.com, where you can get a Certified Refurbished appliance.
Frequently Asked Questions
Which is the best Vitamix?
The opinions may vary, but many people have said that the Vitamix 5200 is the best Vitamix blender.
How many watts is a Vitamix 5200 blender?
The Vitamix 5200 wattage is 1380 Watts.
How much does a Vitamix 5200 weigh?
The Vitamix 5200 blender weighs around 10-11 pounds. The weight depends on the size and type of the included container.
What does the Vitamix 5200 blender do?
What does it not do? The Vitamix 5200 blender not only makes shakes and smoothies, but you can also make flour and blend a hot soup.
Where is Vitamix 5200 made?
The Vitamix 5200 is manufactured in Cleveland, Ohio.
Conclusion
Vitamix has earned a reputation over the years for manufacturing quality products and did not go wrong with the 5200 version.
The Vitamix 5200 is a good investment because it will do a perfect job for years, and you can pass it to the next generation.
This appliance stands out because it has excellent features, is easy to operate, and can smoothly blend any food you put in it.
It is a great addition to your kitchen, and if you love making smoothies and blended foods, you should give it a try.
Related Articles